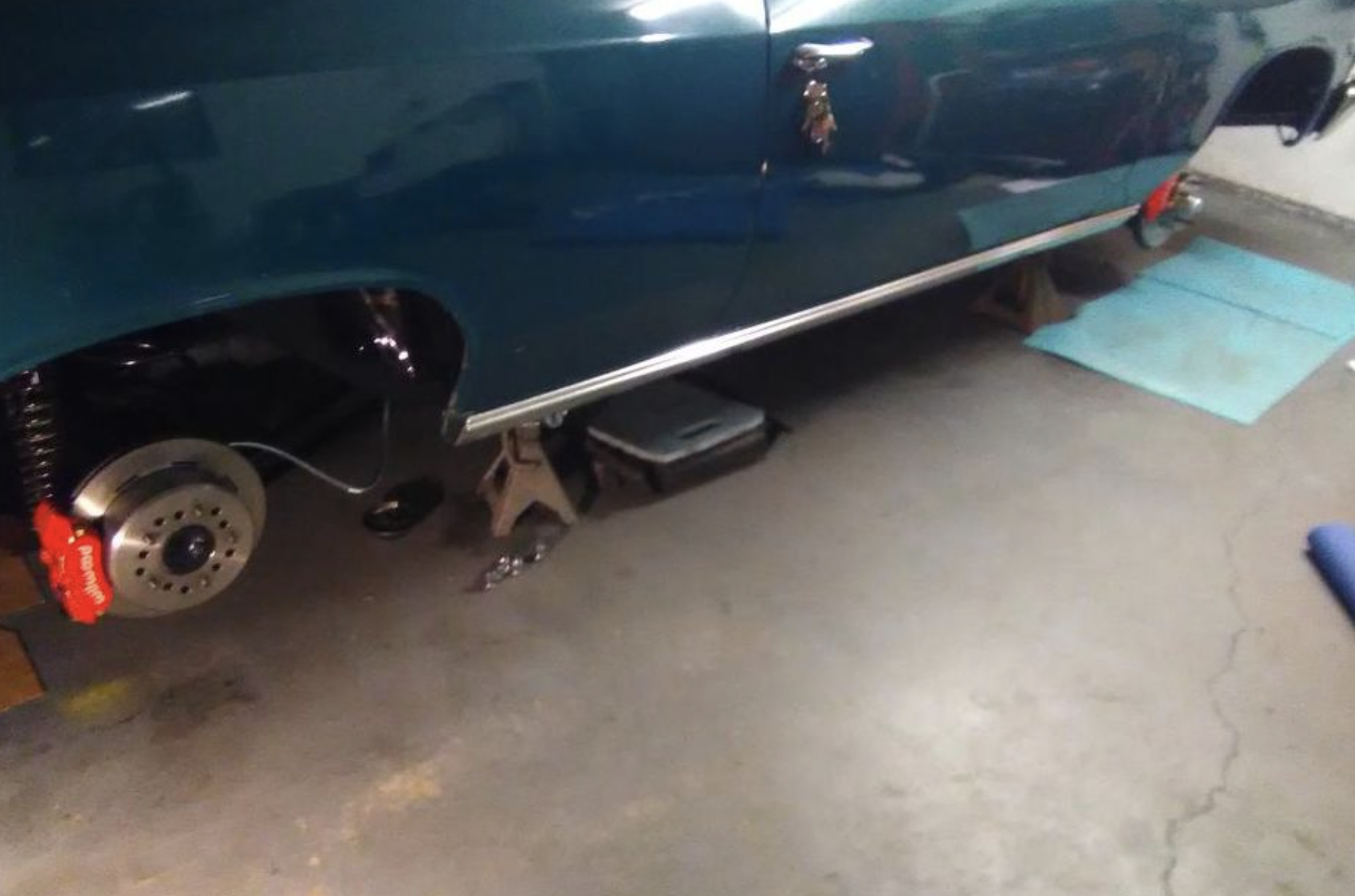 Gainesville Mobile Mechanic provides exceptional on-location repair services for various types of vehicles, including cars, trucks, SUVs, motorcycles, etc. Our knowledgeable technicians will visit your location to diagnose and repair any issue with your vehicle. Our services are efficient, dependable, and cost-effective, and we prioritize delivering top-quality service.
We are aware of the frustration and anxiety caused by a vehicle breakdown, which is why we offer 24/7 emergency services. No matter where you are, whether it be on the side of the road or at home, we will arrive promptly to get you back in motion. Our technicians are equipped with the latest diagnostic technology and tools, enabling them to identify the problem quickly and perform repairs on the spot.
Besides on-location repairs, Gainesville Mobile Mechanic also offers preventive maintenance services such as oil changes and coolant flushes to maintain your vehicle in optimal condition and avoid costly breakdowns.
We value transparency and honesty with our customers. Our technicians will clearly explain the issue and present you with a comprehensive cost estimate prior to beginning any work. In addition, we have great confidence in the quality of our work and are proud to provide a pledge to ensure that our customers are completely satisfied with the services we provide.
For a trustworthy, convenient, and cost-effective mobile mechanic service in Gainesville, choose Gainesville Mobile Mechanic. Reach out to us today for all your vehicle repair and maintenance requirements. Dial (352) 729-9139 today!
Our Mission
At Gainesville Mobile Mechanic, our mission is to offer outstanding on-location repair and maintenance services for a variety of vehicles. We are committed to providing efficient, dependable, and reasonably priced services while ensuring honesty and transparency with our customers.
Our goal is to simplify the repair process and minimize stress for our customers, while also maintaining their vehicles in optimal condition. We place customer satisfaction as our highest priority, and we are confident in the quality of our services, backing them up with a 100% satisfaction pledge to ensure our customers receive the best experience possible. With a skilled team of technicians and advanced diagnostic tools, we are dedicated to getting you back behind the wheel quickly and securely.
Our Vision
The vision of Gainesville Mobile Mechanic is to be the premier provider of on-location vehicle repair and maintenance services in Gainesville and beyond. Our aim is to transform the automotive repair industry by delivering fast, dependable, and convenient services to our clients.
We provide vehicle repair and maintenance services to everyone, regardless of their location. We are committed to staying at the forefront of the industry by continually investing in advanced technologies and training for our technicians. Our ultimate vision is to establish a world where vehicle breakdowns are no longer a cause of stress and inconvenience, but a smooth and straightforward process.
A Look Back
Gainesville Mobile Mechanic has a proud history deeply rooted in the Alachua County community. We began as a small group of mechanics with basic tools, providing on-location repairs to local residents. Our dedication to providing top-notch and convenient services quickly earned us a name for excellence. As our business expanded, so did our team, and we soon became the preferred option for vehicle repair and maintenance in the region.
Our company was established on the basis of close relationships with our clients. In the early days, we would frequently visit our customers' homes to make repairs, which allowed us to form a bond with the community. This personal touch has always been a crucial aspect of our services and sets us apart from other vehicle repair shops.
Nowadays, we are honored to be a premier provider of mobile mechanic services in Gainesville, serving customers across Alachua County and beyond. Although our team has changed and advanced over the years, our dedication to offering exceptional and convenient services remains unchanged. With the latest diagnostic equipment, seasoned technicians, and 24/7 accessibility, we are always here to maintain your vehicle in optimal condition.
Our Team
At Gainesville Mobile Mechanic, our workforce includes the finest and most talented individuals in the vehicle repair industry. From the friendly staff answering phones to the highly skilled mechanics with extensive knowledge in fixing cars, we have everything you need. Our team is committed to delivering outstanding customer service and ensuring a top-notch repair experience for you.
At Gainesville Mobile Mechanic, our technicians are the driving force behind our success. Their extensive training and expertise in repairing all types of vehicles, combined with the latest diagnostic tools, ensure that every repair is performed efficiently and effectively. Our mechanics take pride in their work and are dedicated to delivering outstanding customer service and the highest quality results.
At Gainesville Mobile Mechanic, our familiarity with the Alachua County area gives us an advantage in emergency situations. Our team's thorough understanding of the area enables us to respond promptly and effectively to any unexpected vehicle issues. You'll never wait long when you call us.
Gainesville Mobile Mechanic: (352) 729-9139